Fraunhofer IVV works on functional plant-based coatings
Raw materials for the project include biomass from plants such as tomatoes, legumes and sunflowers. The aim is to select and apply functionalized molecules from this material, develop coatings and trial them with both cellulosic and plastics-based substrates. Applications could include coatings for paper packaging used with products such as pasta, but also substrates for active packaging, cutin-based water-repellent surface treatments and water-vapor barrier materials.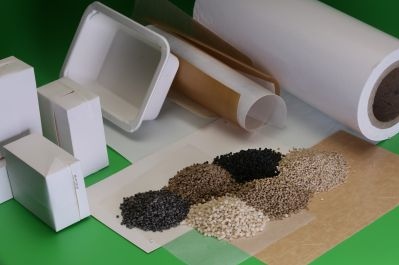 For its part in the project, Fraunhofer IVV explains it is responsible for developing protein-based coatings, starting with the identification of protein sources, extraction of those proteins and selection of polymers, formulation development and coating characterization. The research organization has its own pilot coating plant which will be used for the project.
Plant-based micellar proteins are an area that Fraunhofer IVV says it is already familiar with. These can be used as an alternative to petrochemical-derived polymers such as ethylene vinyl alcohol (EVOH), often used to improve oxygen barrier and extend product shelf-life in conventional packaging.
Challenges include the need to find an alternative to the water which, up to now, has been used as the solvent for the micellar protein coating. Any alternative solvent will need to replicate the high solubility of the protein in water, minimize any impact on the micellar structure of the protein, have low viscosity, a high vapor pressure, while being non-toxic and 'environmentally friendly'.
The project, which began in 2019 and concludes in 2022, received funding from the Bio Based Industries Joint Undertaking under the EU's Horizon 2020 programme (grant agreement number 837863).