Routes through packaging logistics, from e-commerce to pallets
As everything in the rapidly-expanding e-commerce sector, from the materials protecting product in the home delivery channel to the technology used to make those deliveries, continues to adjust and evolve, packaging science and testing are making every effort to keep pace with these changes.
Among the institutes paying special attention to this area, the University of Twente in the Netherlands has contributed a paper to IAPRI's 2020 Online Conference – still available, like all the other presentations, through the Conference website.
Twente's Roland ten Klooster launches into his presentation with the two questions that drove his team's research. "Does e-commerce have any influence on the requirements normally defined for packaging because of other loads on packs during transport?" He asks. "And if so, can a model be developed that can be used by packaging designers to overcome this?"
Their objective, as the paper's title suggests, was to "develop a packaging engineering model for e-commerce in the grocery market".
E-commerce growth rates in the Netherlands may not have been as high as in some other countries, over recent years (and more especially, recent months), but they have been considerable – and are expected to follow an even steeper upwards gradient in future. According to ten Klooster, the sector accounted for just 1.2% of the country's fast-moving consumer goods (FMCG) sales in 2015, rising to 2.6% by 2017. By 2023, forecasts for the e-commerce share of this market vary between 13% and 22%, he says.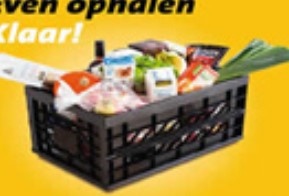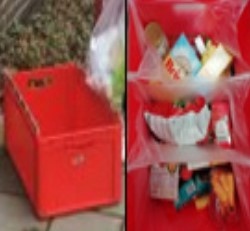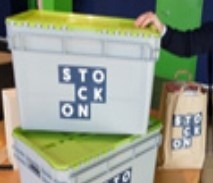 The Twente team worked with three Dutch retailers, observing order-picking and packing into cases or crates. These were then delivered house-to-house in dedicated grocery delivery vehicles. Parameters targeted for analysis were compression, drop tests and - using dataloggers - shock and vibration measurements. Outcomes included decision models for both secondary and primary packaging for use in this channel.
As ten Klooster explains, packaging requirements for parcel delivery, where the contents of each package are not taken into account during handling, are rather different. "The ISTA 60B standard is based on parcel delivery and is too severe for the delivery of grocery articles in crates, at least in the Netherlands," he believes, factoring in the distances travelled, the types of vehicle used and driver training and awareness. "You could say, we should work on a new standard."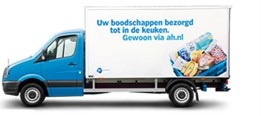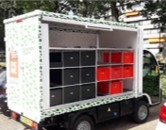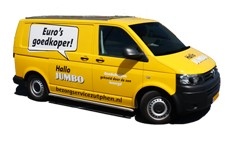 Future research could also look at ways of optimising the loading of crates used in this type of supply chain, he says, including the loading of only partly-filled units.
Pallet problems
The logistical challenges of palletised unit loads are very different, and the possible interactions between the various components making up and securing each load are not always taken into account.
Among the Conference presentations in the general stream, director of Virginia Tech's Center for Packaging and Unit Load Design Laszlo Horvath outlines the results of the MSc thesis worked on by a student of his, Chandler Quesenberry. The paper looks at the effect of pallet top-deck stiffness on the compression strength of asymmetrically-supported corrugated boxes.
"When a unit load is moved through the supply chain, the boxes in that unit load experience significant compression stresses," Horvath explains. "The harshest conditions for these boxes are when unit loads are in floor storage, sometimes double, triple or even five-high to conserve space in the warehouse."
This type of pressure can cause the top deck of the base pallet to bend, which has a knock-on effect in terms of the subsequent support for the corrugated boxes that make up that unit load. When this support is uneven or asymmetrical, this can affect the compression strength of those boxes.
Virginia Tech tested four different box designs on quarter-scale pallets with varying deckboard thicknesses. Results showed there was an increase in compression strength of between 27% and 37% for boxes supported by high-stiffness (rather than low-stiffness) pallets. Pallet distortion and the resulting changes to box orientation meant that pressure was disproportionately loaded onto one side of the box.
Analysis suggests this is an example of where investment in higher-specification materials in one area can lead to more significant savings in another, says Horvath. In other words, by specifying a higher-stiffness pallet, savings can be made in corrugated box materials, leading to reduction in total unit load packaging cost.
Also from Virginia Tech is a second pallet-based study, this time looking specifically at interactions between wooden pallets and metal drums in distribution and warehousing. Mary Paz Alvarez explains that the first objective of her project was to investigate the effects of drum material (plastic or metal) on pressure distribution and deflection in stringer (as opposed to block) pallets, with reference to varying support conditions and pallet designs.
Her second objective was to investigate the difference between load distribution by drum unit and uniform load distribution.
"The pallets that we used were 48 inches x 48 inches" (122cm), she says. "These are commonly used in the drum industry, due to the fact that they allow four drums to fit onto the pallet without too much of a problem."
Tests were carried out with 55-gallon (208-litre) tight-headed drums filled with water and weighing 489.5lb (222kg) for plastics and 504.5lb (229kg) for metal. The team measured pressure by using a Tekscan pressure mat, and utilized a dial gauge to measure deflection.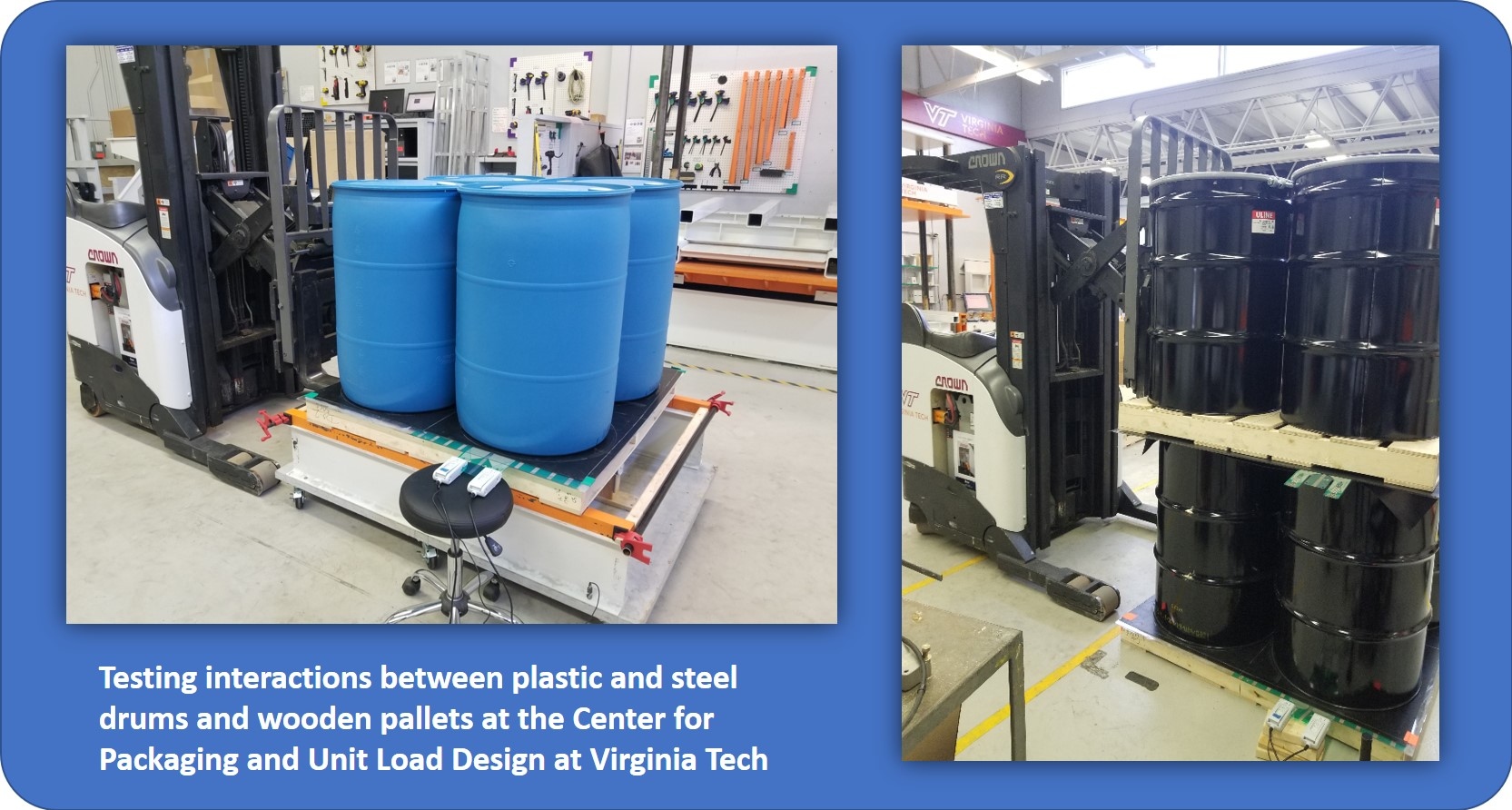 Taking the uniformly-distributed flexible load of an airbag as a benchmark, Alvarez says:
"In conclusion, we can see that metal drums typically have a deflection difference of 46% to 81% when we compare it to the airbag deflection. We can also see that the pressure for the two types of drum materials was vastly different."
She adds: "The flexibility and the geometry of the bottom of the drum also play a large role. As we saw with the plastic drums, flexibility increases the overall deflection when compared with rigid metal drums."
Alvarez points out that these results are only applicable to pallets which are deflection-limited. Pallet strength clearly has to be factored in, and this will happen, says Virginia Tech, when the data from this research is fed into the Pallet Design System.
Uniform characteristics
In a further presentation, an intriguing perspective on food supply chains comes from Kevin Smith and Paul Singh, looking at military and commercial food preservation and packaging logistics. Along with some of the broader and better-documented trends such as the historical adoption of canned foods, it includes less well-known insights, such as the difference between commercial 'ready-to-eat' foods and 'meals-ready-to-eat' (MRE) in military parlance.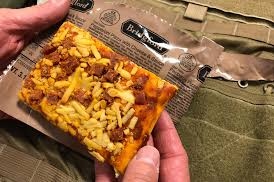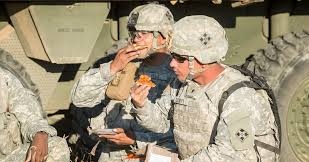 More specific developments highlighted in the presentation include the pursuit of one particular Holy Grail of military provisions. "Since the 1980s, the military has been asking for a pizza MRE," says Smith. In 2012, development work began at a US army base of a pizza slice that could be packed in a laminate pouch. "Here's the kicker: it would be able to be sustained for over 36 months. Now, guess what? They were successful, and it's being shipped to military bases around the world."
He goes on to invoke Napoleon's dictum that 'an army marches on its stomach'. And a modern army depends to a great extent on the packaging that protects the food that in turn fills its stomach.