Plot options for sustainability storytelling
As part of the IAPRI 2020 Online Conference, Christine Lopes of Innova Market Insights presented some powerful data both on consumer attitudes towards sustainability and on the types of on-pack claim made by brand-owners.
Introduced by Roland Ten Klooster of the University of Twente, Lopes originally delivered her presentation during the Conference opening sessions. It is one of a series of webinars focused on the future of packaging, and still available online.
She reports that 65% of consumers said they expected companies to invest in sustainability. Just one year later, that proportion had leapt to 89%, with that percentage figure likely to grow still further. As she puts it: "It's really important to tell consumers what you're doing about sustainability."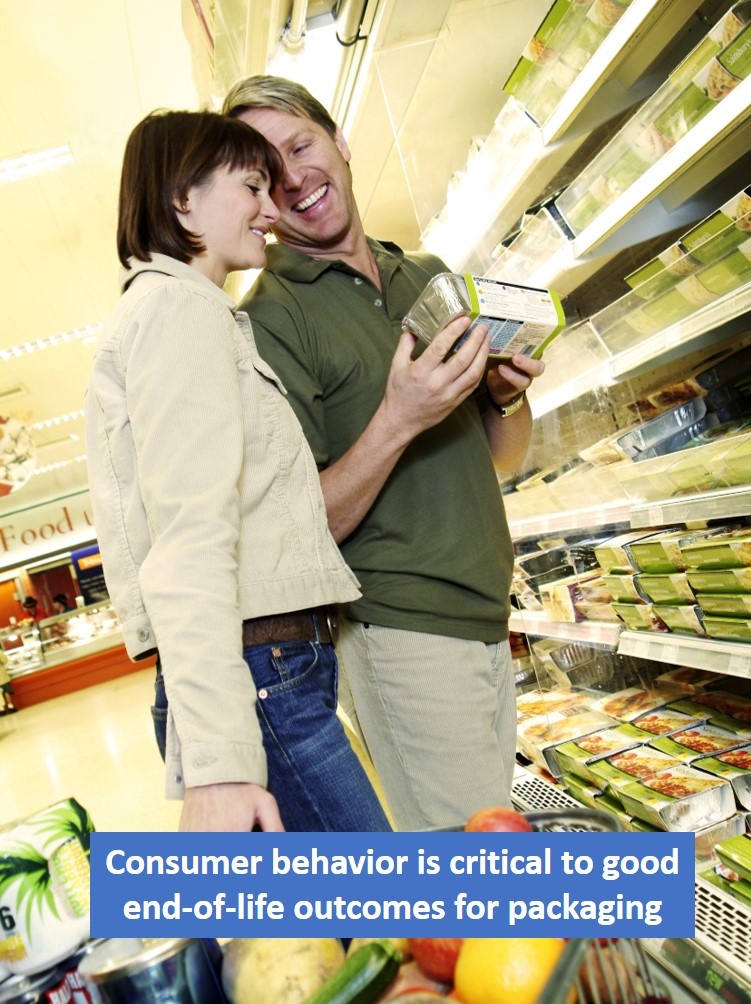 To take the food & beverage (F&B) sector as an example, given what we know about the relative carbon footprint of the product inside the packaging and the pack itself, we might (perhaps) expect more of a focus on the former, in terms of on-pack declarations. But, predictably, the packaging that consumers hold in their hands continues to receive the lion's share of brand-owner attention.
Innova's analysis from 2019 shows that, in the soft drinks category, for instance, no less than 63.5% of sustainability claims related to 'ethical packaging. The second most common focus for on-pack claims was 'the environment', more broadly, occurring on 12% of packs. Ethical claims relating to humans, animals and general 'sustainability' were identified at even lower percentages than this.
As Lopes explains, claims in other F&B categories were not as heavily weighted towards packaging. Nonetheless, on average, between 40% and 50% of claims were linked to ethical packaging choices, with the other ethical considerations accounting for far fewer claims.
She goes on to provide examples of "different avenues for storytelling in packaging sustainability". Some of these, such as source reduction, have been familiar for many years. The use of alternative materials may centre on their renewable status or on characteristics such as biodegradability or compostability. Newer slants on the sustainability story include the energy used in packaging production and the pack's 'plastics-free' credentials.
In her paper as part of the General Stream presentations in the IAPRI Online Conference, Irma Peñúñuri of the University of Monterrey, Mexico, which has organized the event, examines circular design and the interdependence of product and packaging.
In her opinion, the role of the consumer in ensuring the circularity of an item is too often overlooked. "When discussing the circular economy, we need to look further than just the product-packaging [combination] to the critical role of human behavior, which is often under-considered in Lifecycle Assessment," she says. Peñúñuri explains that the consumer is, typically, either wholly or partially responsible for classifying and managing domestic waste.
She argues that future research into eco-design needs to focus on methodologies to ensure that Circular Economy objectives are integrated into early design and development processes.
"Definitions need to be aligned with sustainable goals, without leaving aside technical feasibility, functional optimization, competitiveness and market needs," says Peñúñuri. "In practice, these applications are not obvious, because of the particularities of each packaging system and product value chain."
Picking up on the theme of the consumer's role in managing packaging waste at end-of-life, Thijs van der Linden of the University of Twente, the Netherlands, has included in the title of his general-stream paper the warning: "Be careful what you ask for." His research, carried out both in the Twente region and at Linköpping University in Sweden, looks at communications with households regarding packaging waste separation.
Van der Linden starts out by pointing to the relatively high recycling rates achieved in both Sweden (78%) and the Netherlands (79%), in both cases achieved largely via source separation, though using different systems. Despite these figures, which are relatively high compared with the current EU target of 55%, he points out that consumer compliance could be even higher – and investigates where (and why) that is not the case.
"Consumers are often not sure how to carry out waste separation," he comments. "There are a lot of rules. It is sometimes hard to understand. Or else consumers are not motivated, or unsure whether they're making the right decisions."
They may doubt whether recycling of specific material streams really does occur or, where they know it does not, they may not understand why that is the case.
"The recycling system is built on economic principles, but the consumer doesn't always know what those economic reasons are," van der Linden concludes.
"For future research, I would suggest a focus on influencing consumer behaviour, especially in the plastics stream," he says. In most countries, the plastics packaging stream is the least efficient, typically with the lowest recycling rates – and hence, the greatest prospects for improvement.
Van der Linden considers the idea that source separation may not always be the best strategy, and that post-separation should be assessed as an option. He adds: "There also needs to be more standardization of the value chain at an international level."
Another aspect of consumer co-operation, this time, in relation to on-the-go food packaging, is explored by a team from Ri.Se, Sweden, as a route to reduced littering, increased recycling and – potentially – increased re-use. Kristina Wickholm and Annika Lindstrom combined data from an online survey and a face-to-face questionnaire at a local level, in order to build up a picture of consumer attitudes and behaviour. The views of around 1,000 consumers were collected this way.
Actors from different points in the packaging supply chain were then involved in brainstorming sessions for solutions.
Potential solutions, according to Wickholm, included: providing collection and sorting systems on-the-go, conveniently-positioned and with clear information for use. One option, the paper proposes, would be for incentives to be offered in the form of return deposits, possibly administered via an app.
Elsewhere in the General Stream papers, Caralyn Wong of Cal Poly presents her findings on the use of peach pit waste in a filled polyolefin composite. In this case, she used maleic anhydride as a coupling agent (MAH-g-HDPE) within a polyethylene matrix. The aim was to investigate the composite's physico-chemical and thermal properties, as well as its water absorbance.
There is scope, she concludes, for further research taking a closer look at the morphological properties of a peach flour-HDPE biocomposite. There is also potential, she says, to investigates other types of fruit waste as fillers in this type of composite, and to compare performance properties.
The above are just some of the many and varied General Stream papers from IAPRI's 2020 Online Conference, relating to packaging sustainability. There are many more on these and other packaging themes, still available online – and all well worth exploring.