The Passing of Shri. P. V. Narayanan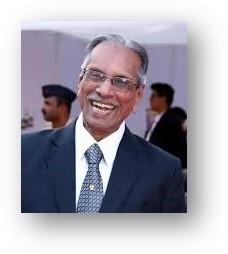 I regret to convey the sad passing of Shri. P. V. Narayanan, Hon. Chairman of the SIES School of Packaging on 28th June 2020. Professor P V Narayanan, a familiar face to the Indian – and global – packaging community died at the age of 79 from Covid-19.
He was coordinating with IAPRI the hosting of the IAPRI Member Conference in Mumbai, India in May 2021. He succumbed to the coronavirus despite all the precautions he took while at work. The father figure of Packaging Education and Training in India, the void created by his demise will be difficult to fill.
As a tribute to him, SIES is fully committed to hosting an IAPRI Member Conference and we are working the University to identify potential options moving forward.
The former director of the Indian Institute of Packaging (IIP) and currently chairman of the SIES – School of Packaging in Navi Mumbai, Narayanan, or 'P V' as he was known by everyone in Packaging. WPO president Pierre Pienaar paid tribute to P V as a "stalwart of our industry and an iconic gentleman who was passionate about educating others".
To me, PV Narayanan, was indeed the Bhishma Pitamaha of the packaging academic and the research community in India. While I only got to know him over the past 4-5 years, it was immediately apparent to me that Professor Narayanan was one of the most influential and respected people within the Indian packaging community.
Humility, respect for all, enviable wealth of knowledge, jumping into the trenches without hesitation, an inspiration to global packaging professionals and academics, are just a few of the many unparalleled traits that he had.
His critical assistance in the two groundbreaking International Safe Transit Association studies with me contributed to its success. The researches – Retail supply channels for CPGs in India: an evaluation of handling, storage, and transportation in the distribution environment (2016) and Distribution environment data collection the project, India: A transport and small parcel shipments environment data collection study (2020) – will shape the distribution testing standards for packaged goods in the Indian subcontinent.
The song has ended, but the melody lingers on…