IAPRI Secretary General Visits China
IAPRI Secretary General, Edward Church attended the Seminar of China's Science and Technology Policy He later attended a reception on the occasion of the 70
th
anniversary of the founding of the People's Republic of China presented by the Ministry of Science and Technology (State Administration of Foreign Experts Affairs) held in the Banquet Hall of the Great Hall of the People.
Secretary General Church was sponsored by Mr. Li Hua, of the China National Packaging Corporation and newly elected President of the China Packaging Federation. During his stay in China, Church met with Mr. Li Hua regarding possible collaboration with the China Packaging Federation on events in China. He also met in Tianjin with Mr. Xu and others regarding establishing a new working group and other issues.
Vice Premier Han Zheng attended the reception and conveyed thanks and regards on behalf of the Chinese government and President Xi Jinping to the nearly two thousand foreign experts and international friends for their support for China's reform, opening up and modernization drive.
Han stressed that China will be more open and inclusive, always stand ready to learn from the world, and bring in more talents with a more proactive, open and effective policy.
"We sincerely welcome more foreign experts to China to spark innovation and pursue successful careers. And we welcome the talents from all over the world to be part of our modernization drive and make even greater contribution to building a community with a shared future for mankind, to world peace and development, and to human progress," Han said.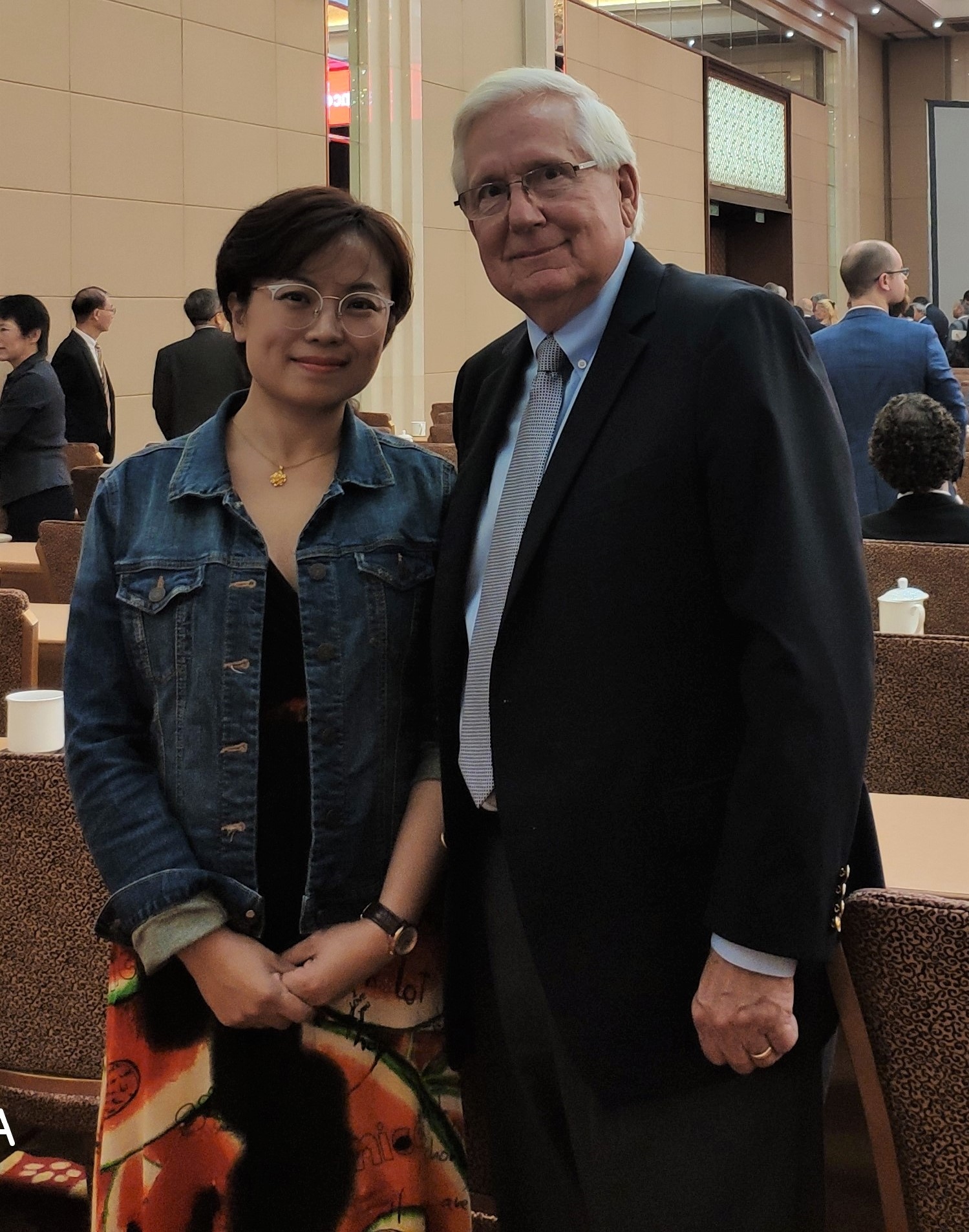 Church is shown here with Lu Binglin from the
China Packaging Research and Test Center,
who serves on the IAPRI Board of Directors.