IAPRI's 2019 Symposium at the University of Twente provides 20/20 vision
IAPRI President Jay Singh explained during his welcome address that there were no fewer than 170 registered attendees, with a total of 93 presentations over the three days of the Symposium. The day before those presentations began, he pointed out, the well-attended Working Group meetings had needed to move to a larger room in order to accommodate all those interested.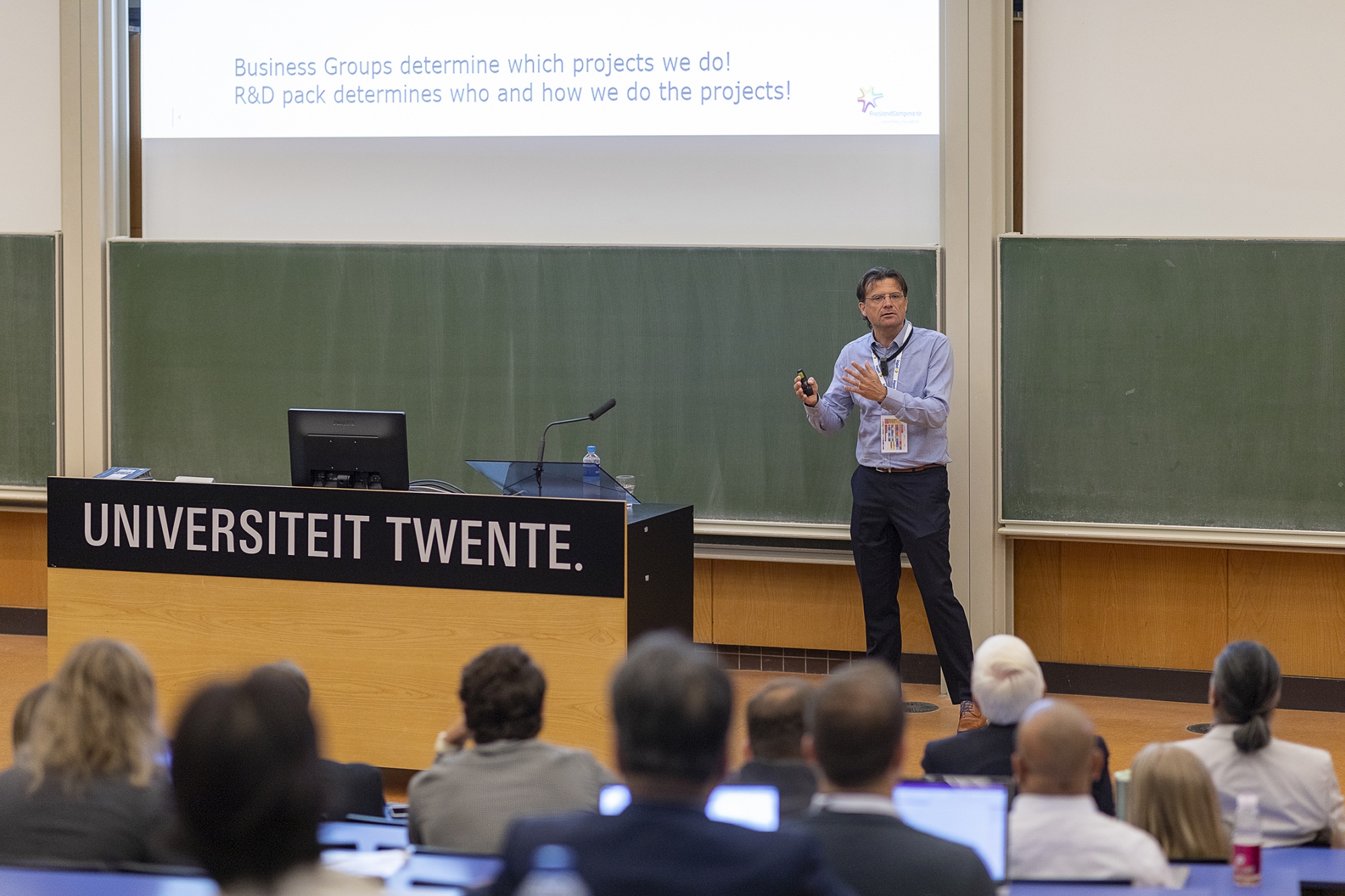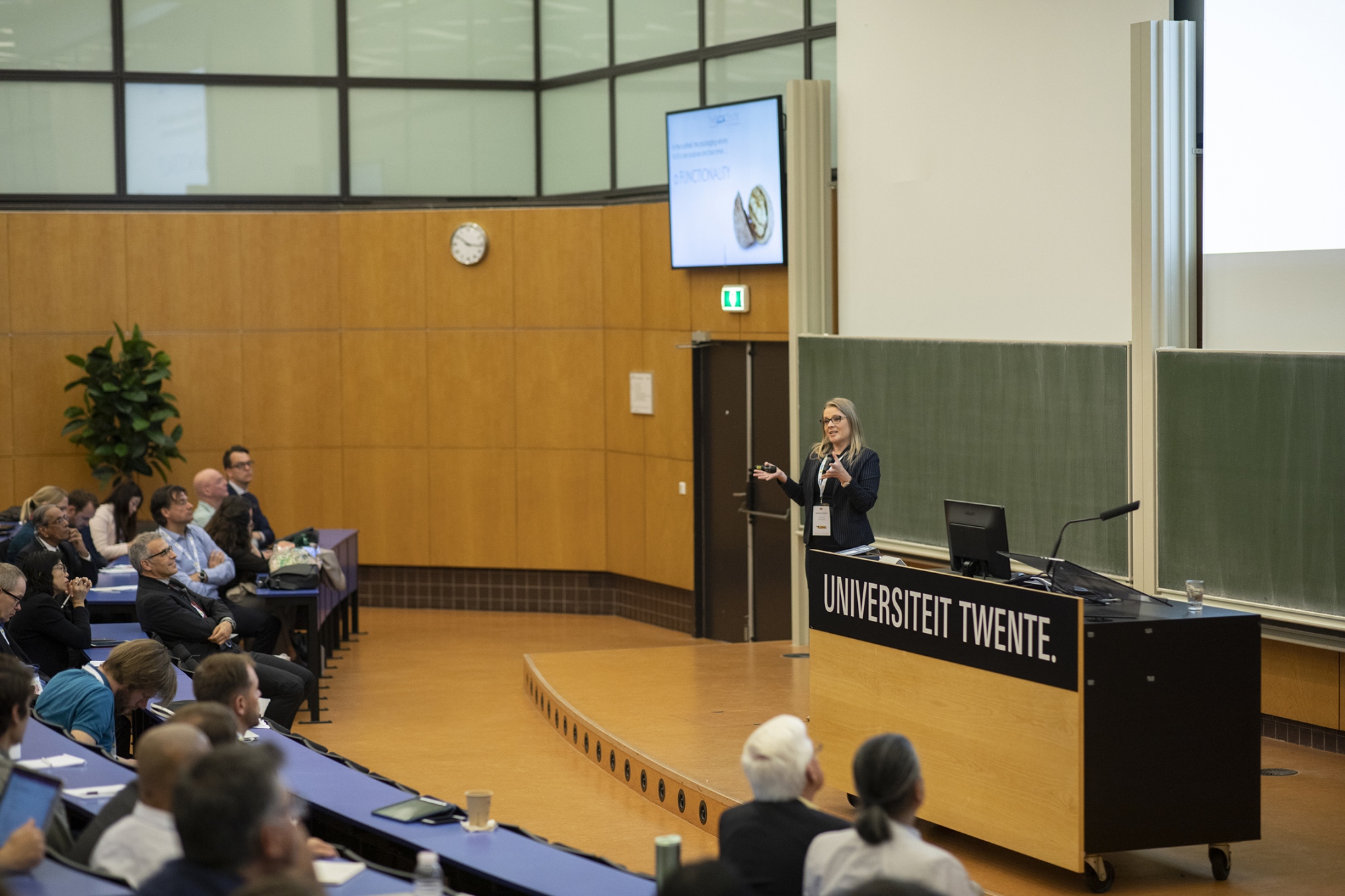 Patrick van Baal
Agnieszka van Batavia
Keynote speeches on the Wednesday came from Patrick van Baal, director of packaging development at FrieslandCampina, and Agnieszka van Batavia of the Dutch-based LCA Centre. Van Baal talked about what his own career path told us about the evolution of packaging development as a discipline. Van Batavia provided some lively insights into the interaction between consumer perceptions and packaging legislation, with a particular focus on the EU's recent Single Use Plastics (SUP) directive. PDF's are these presentation are separate articles.
On the Thursday, the audience heard keynotes from Martin de Olde, head of marketing and business development at Ardagh Group, and Chris Bruijnes, general manager of the Netherlands Institute of Sustainable Packaging.
De Olde discussed the interplay between the evolving needs of industry and consumers and the role of packaging education. From Bruijnes, the audience heard about the Dutch experience of packaging and sustainability, as well as some of the challenges – particularly in relation to plastics.
Bruijnes' keynote turned out to be a response, in part, to a research lecture delivered the day before by Helén Williams of IAPRI member Karlstad University, Sweden. Williams threw down a challenge to researchers, questioning the very concept of 'sustainable packaging' while stressing the need for packaging to contribute to the UN's sustainable development goals.
Sustainability – this time, 'design for sustainable behaviour' – also loomed large in the well-received IAPRI Student Exchange Scholarship presentation from Wanjun Chu, who is carrying out research at Linköping University, Sweden, looking at date labelling and its influence on consumer food waste.
Alongside these presentations and the high-quality papers delivered in parallel sessions over the course of the Symposium, the busy social programme provided by the university was, of course, equally appreciated.
As well as a welcome reception in the U Park Hotel on the Tuesday evening, delegates thoroughly enjoyed the Social Dinner at the Grolsch brewery in Enschede, after a trip around the factory where the celebrated beer is filled into its swing-top bottle. The Official Dinner was an even more lavish affair at the De Wilmersberg estate, the following evening.
Finally, the last day of the Symposium ended with the IAPRI General Meeting and, among other business, the announcement of four award winners for the best papers and poster presentations (see separate news story).