Awards reflect high quality of Symposium presentations
The IAPRI Awards sponsored by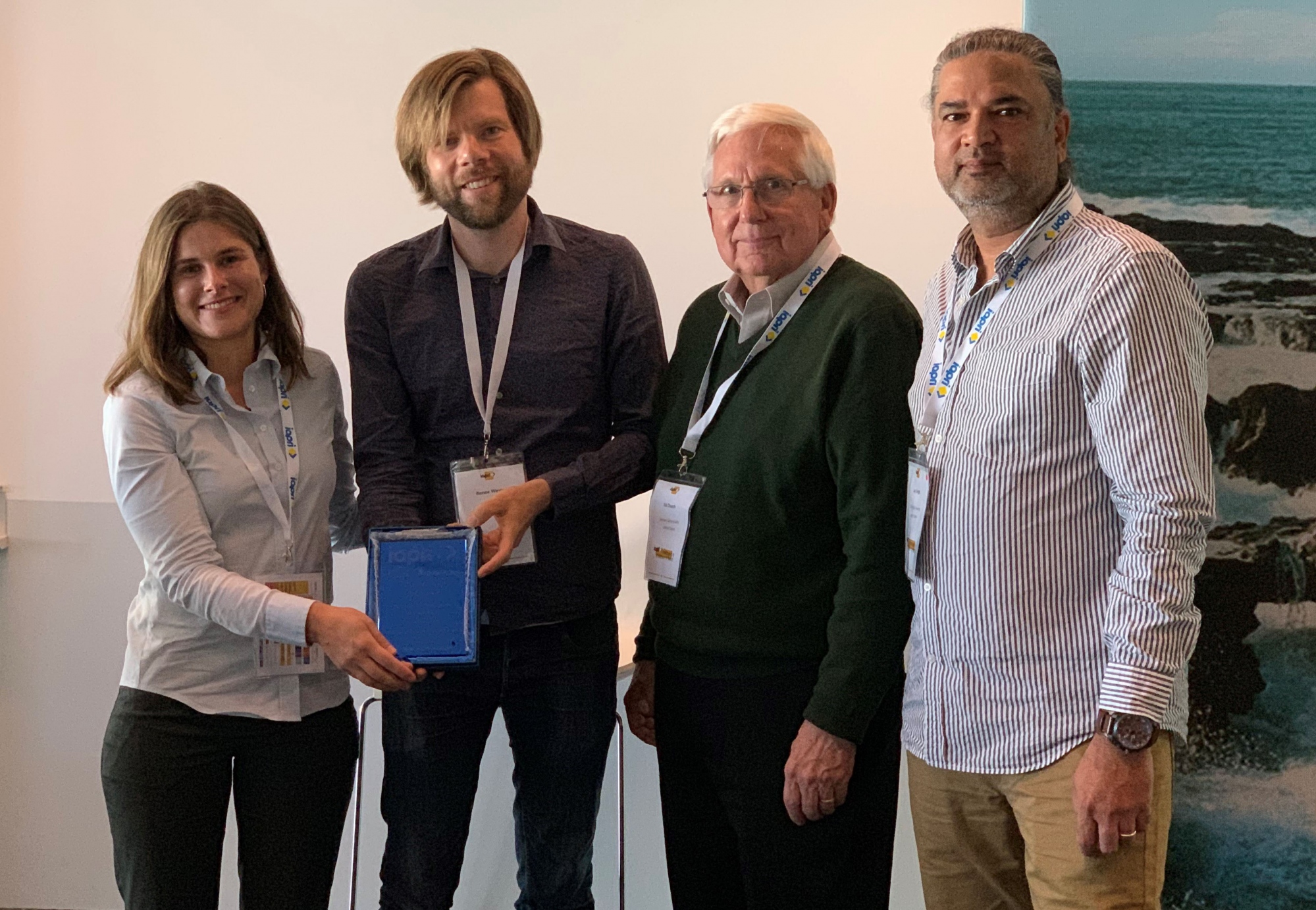 The
Award for Most Promising Research
(worth $1,000) went to Irene Carbonell of Cal Poly University, USA, for her paper 'Using Mobile Eye Tracking and Coefficient K for Analyzing Usability Trials'.
Presenting the awards are Renee Wever, Chair of the IAPRI Award Judging Committee, Ed Church, Secretary General and former Lansmont President and Jay Singh, IAPRI President
Best Oral Presentati
on (worth $750) was won by Ana María Moya Llorens of ITENE, Spain, for the presentation 'Improving the Collection of Packaging Waste through Smart Containers and Pay-as-you-throw Systems'.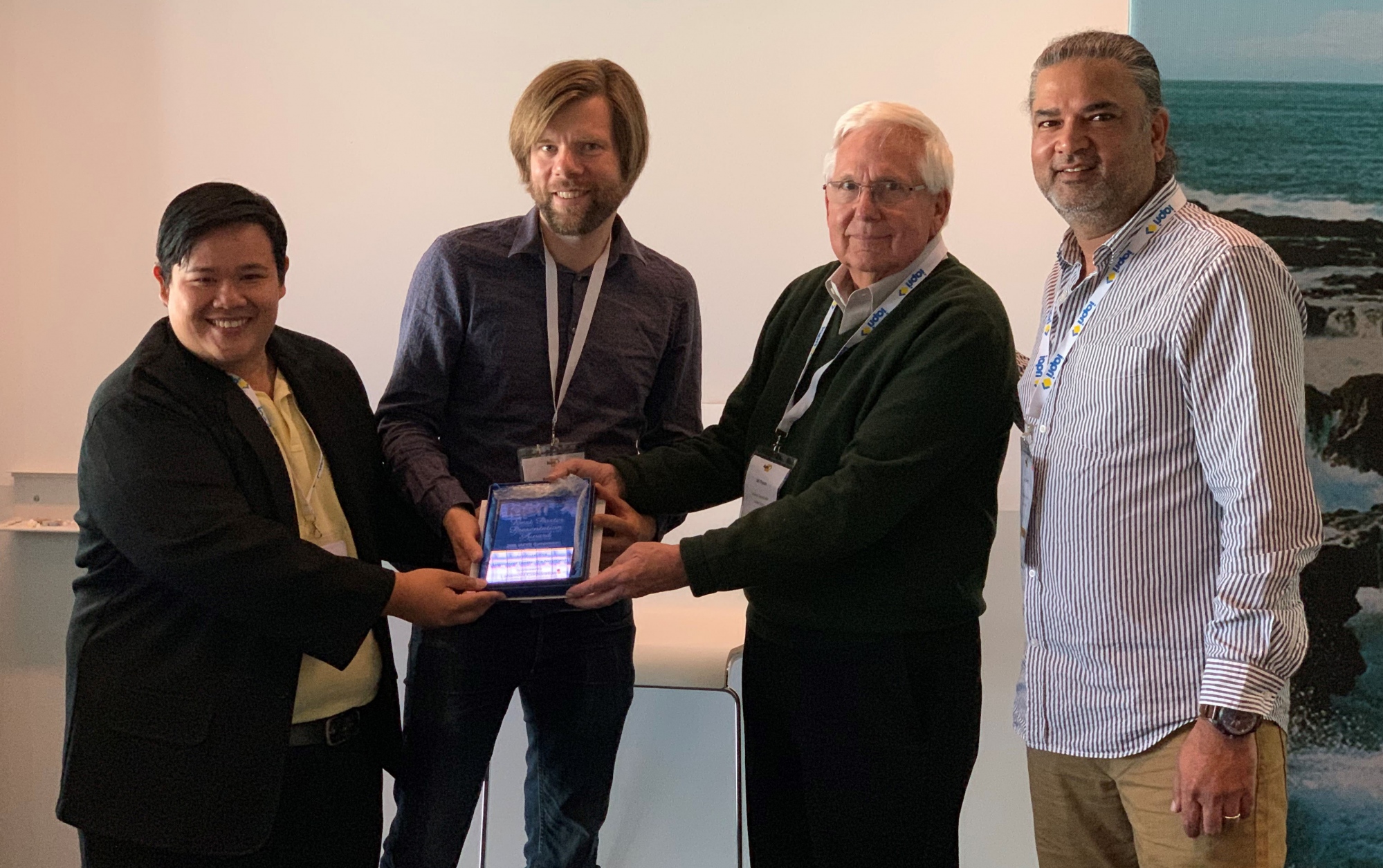 The
Award for Best Poster
(worth $750) was presented to Wasin Thitsartarn of Kasetsart University, Thailand, for the poster 'Water Resistance Improvement of Paperboard Packaging by Micro-nano Surface Roughness Modification'.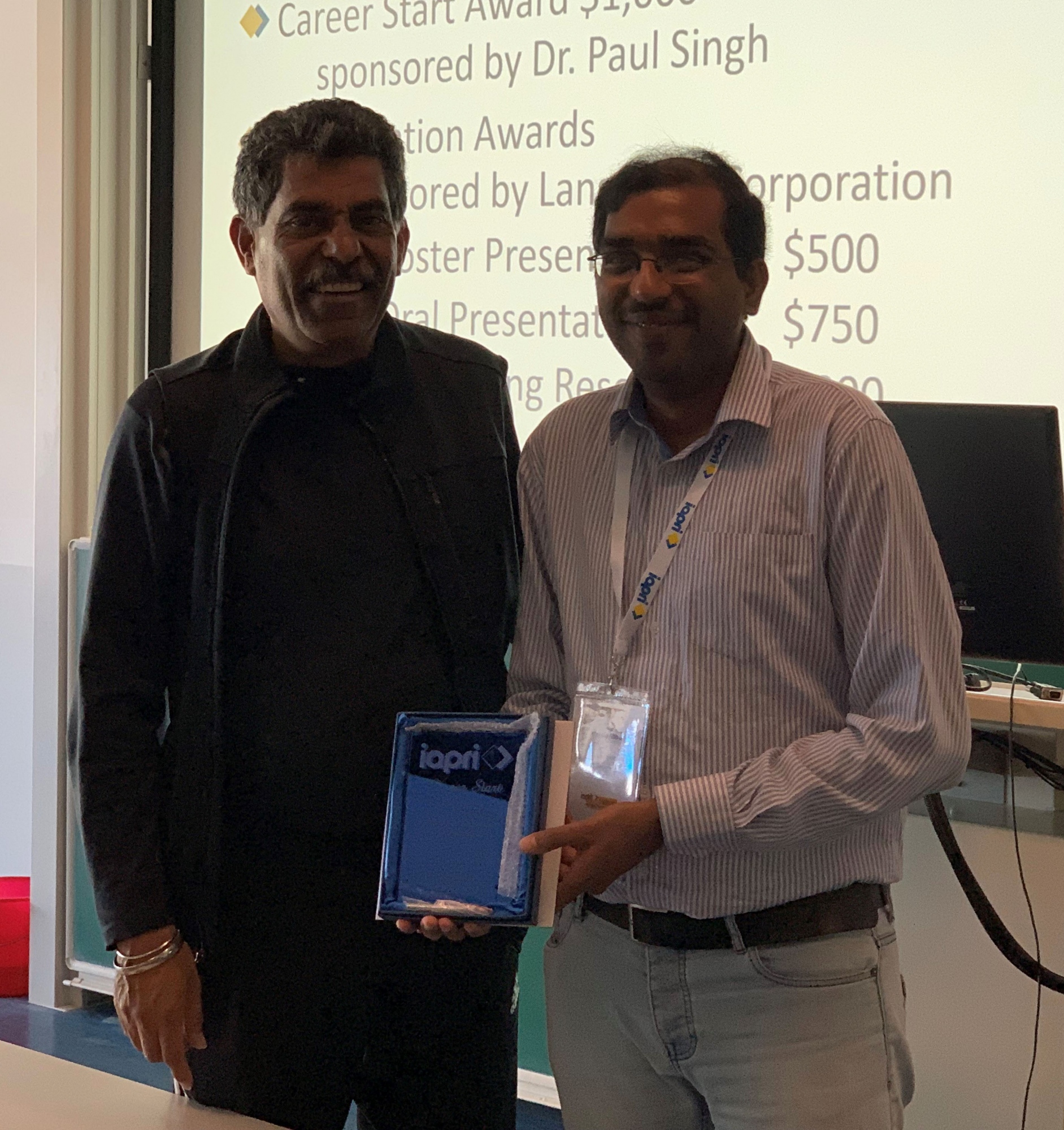 Presented for the first time at the Twente symposium, the
IAPRI Career Start Award
(worth $1,000) went to a randomly selected young researcher attending their first IAPRI event. The lucky recipient this year was Mohsin Abbas of the University of Hasselt in Belgium, who delivered his 'Study on the Oxygen Barrier Properties of PET via Ultrasonic Spray Coating of ZnO Nanoparticles'.
The generous funding for the IAPRI Career Start Award came from Dr. Paul Singh who presented the award. .