Distribution Packaging Working Group
Mission statement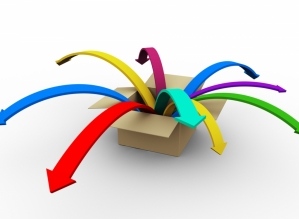 Mission: To provide a forum for the exchange of views and ideas on distribution packaging research including:
Identify those issues related to distribution packaging that are seen to be important, relevant to the broader distribution packaging community and need reviewing.
Tackle various aspects relating to distribution packaging that remain unresolved or in need of improvement.
Meet regularly to engage in forward looking discussions and set the research agenda.
Promote the exchange of students and personnel across institutions.
Promote collaborative research projects across institutions
Work together to increase the likelihood of attracting research / development funding to assist us in our research
Chair
Vincent Rouillard, Victoria University, Australia
Vincent.Rouillard@vu.edu.au
Actions and progress
Since forming in June 2008, the WG's activities has focuses on issues relating to distribution vibration analysis and simulation. Various approaches for comparing and evaluating a number of recently proposed laboratory simulation methods. One approach that received broad approval was to make the various methods available to selected laboratories for trial and evaluation using their own products. An information flyer to be distributed to the Distribution Packaging community is currently being prepared. The discussions have generated a number of studies aimed at compare the effectiveness of the various simulation techniques. This has resulted in a number of presentations at IAPRI Conferences and Symposia. This works continues to evolve and further studies that deal with the application and validity of the various transport vibration simulation methods are encouraged.
Online
The Working Group's activities are recorded on a restricted accounted on SmartSheet.com. If you wish to join the Working Group, please email the current chair,
Vincent.Rouillard@vu.edu.au
and an invitation to subscribe to the SmartSheet web page will be issued to you.